Loading.. please wait.
WW1 Pictures, Great War Pics - World War One Period OXO tins and individual boxes. Picture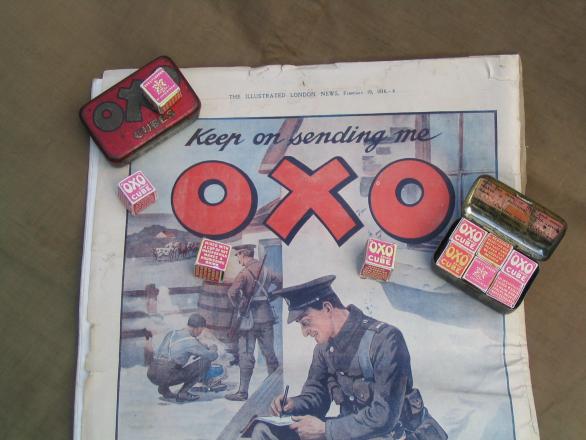 * All photographs © Tommy's Pack Fillers
Period OXO tins with replica individual card boxes with contemporary advertising, this example from the February 19th, 1916 issue of 'The Illustrated London News'.